Del Valle secures first ever victory at Daytona Beach
It was a memorable weekend for Carlito Del Valle as he notched up two race wins to take the overall victory in the 300 class at the first round of the Amateur Florida Series in Daytona Beach.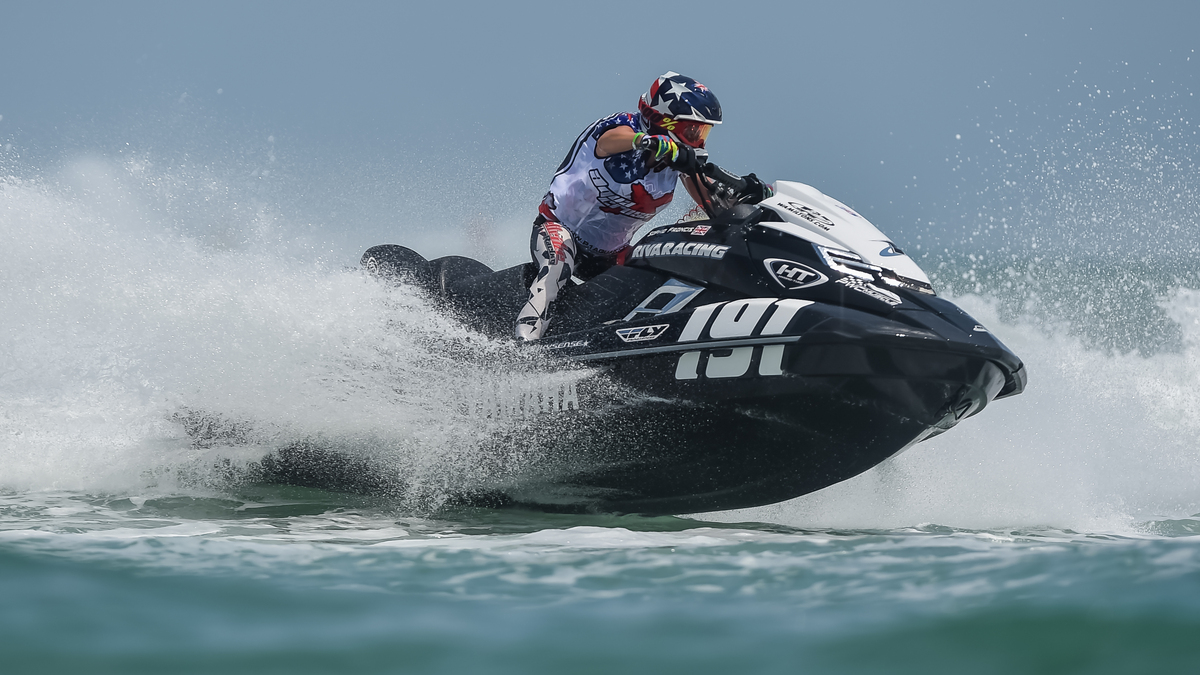 He produced some superb overtaking across the weekend as he backed up victory in race one on Saturday with victory in the final race of the weekend to wrap up a clear lead at the top of the Championship.
He was pushed all the way by Sophie Francis, although a breach of rules saw the British racer disqualified post race stripping her of a hard fought second place.
That handed second spot to Cody Tetreault, winner of race two and a consistent performer aboard his Sea-Doo RXPX.
Kevin Wassum was shifted up to third, an impressive result for a racer who missed the majority of the 2016 P1 AquaX season.
Enrique Chia will be left ruing a disappointing result in race one has he claimed fourth spot, level on points with Derek Anderson in fifth.
Kevin Sullivan clinched victory in the 250 class with three victories from three, beating Mark Wilson and Carlos Vazquez into second and third respectively.
There was more drama in the 200 class as last year's Florida Series, Great Lakes Series and International Cup winner Jennifer Nolan was also disqualified for a breach of rules.
That saw Amanda LeCheminant pick up first spot followed by Eric Diaz, who was disqualified from race one for riding a lap without his helmet, with Jose Luis Gonzalez also DQed for the weekend.
It was a first weekend victory for LeCheminant and she will now look to consolidate her lead at the top when racing returns in May at the next round of the amateur series in Kissimmee, St Cloud.