Download PDF Click the button to download a PDF copy of the St. Pete Beach race Calendar
2019 Results
P1 AquaX US Teams
The 3 Daughters Brewing Race The Gulf Event, presented by Visit St. Petersburgh/Clearwater!
The 3 Daughters Brewing Race The Gulf Event, presented by Visit St. Petersburgh/Clearwater!
The P1 AquaX Pro and Amateur Tours will converge for the second time this season, alongside the P1 SuperStock USA Championship, at the beautiful resort hotel of the Don CeSar for some fast and furious jet ski racing featuring the world's best racers.
Check out the hospitality tab for VIP Hospitality packages..
15th JUNE SATURDAY
11:30 SUPERSTOCK PRACTICE
12.00 AQUAX AM ENDURO RACE 1
01.30 AQUAX PRO ENDURO RACE 1
02.30 SUPERSTOCK RACES 1 & 2
03.30 AQUAX AM ENDURO RACE 2
06:30 WORLD No.1 RANKED RIDER PRESENTATION
16th JUNE SUNDAY
11.00 AQUAX PRO ENDURO RACE 2
11:30 SUPERSTOCK RACES 3 - 4 -5
01.30 AM ENDURO RACE 3
02.00 AQUAX PRO ENDURO RACE 3
03.30 PODIUM
Celebrate Father's Day weekend at the Don CeSar with the 3 Daughters Brewing Race The Gulf Event, presented by Visit St. Petersburgh/Clearwater!
Click here to buy your VIP Hospitality tickets: to The 3 Daughters Brewing Race to the Gulf
On June 15 and 16, The Don Cesar plays host to fast, furious and fun action at the 2019 P1 AquaX and P1 SuperStock USA Championships. Watch high-performance P1 Powerboats race along the coast, marvel at jet ski acrobatics and meet the racers.
The general event viewing is open to the public with VIP Ticket purchases available for each day of the event. VIP attendees will enjoy a front row seat to all the action with a unlimited food and drinks and much more!
Date: Saturday, June 15 and Sunday, June 16, 2019
Time: 11:00 am - 4:00 pm
VIP Tickets: $100 per person per day (must be +21 years)
Includes: Seasonal lunch buffet, standard open bar, VIP beachfront lounge and daybed seating with prime views of races, towel and sunscreen service, access to beach games, meet and greet with racers.
Parking: Parking is not included and availability is limited. Shared rides, Lyft/Uber, and public transportation is encouraged as event parking will not be available onsite.
HOST HOTEL
THE DON CESAR
3400 Gulf Boulevard
St. Pete Beach, FL 33706
800-282-1116
The Gulf Coast's Beachfront Gem
Iconic. Romantic. Legendary. Perched atop wind-swept dunes, The Don CeSar is the crown jewel of Florida's Gulf Coast. Since 1928, this monument to glamour and leisure has welcomed sun-seekers, luxury travelers and some of America's most famous – and notorious - figures. Become part of the storied history of the Pink Palace®.
Reconnect with sun, sand and sea. Each one of our 277 guest rooms, including 36 suites, offers contemporary amenities and sweeping views of the Don Cesar's coastal surroundings. Bask in the Florida sun at one of two heated outdoor pools or frolic in the sand and sea along the resort's private stretch of St. Pete Beach. With over 38,000 square feet of wedding and event spaces, there's plenty of room to celebrate love, life and every other type of special occasion. Discover the Don for yourself.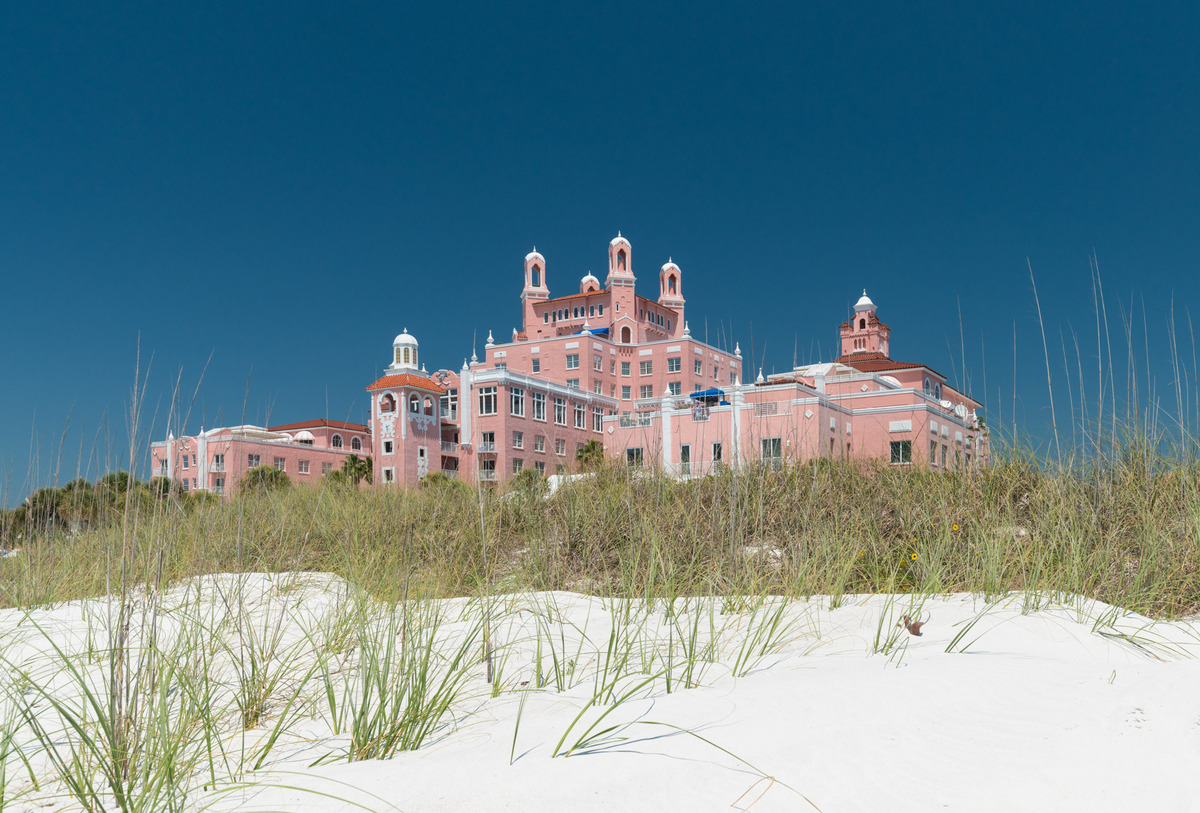 RESERVATIONS:
For discounted rates, please click below.